Would you like to add manifest like a
millionaire to your offer?
special offer
"Are you facing money worries? The solution might be in the Silva Method's Manifest Like a Millionaire Module."
Find out how to re-calibrate your wealth blueprint, overcome limiting money beliefs, and accelerate your income and net worth. A special live training with Laura available for you on DVD
What I am about to reveal to you is the perfect compliment to the Silva Life System program you will soon be benefiting from. This extra knowledge will be the rocket fuel you need to accelerate your learning process, enhance the power of your mind and shine the spotlight on your fullest potential.
This will intensify your Silva experience in a way other Silva Graduates before you have never experienced before.
At T. Harv Eker's Millionaire Mind Intensive Seminar in Las Angeles, I was urged by an unseen force within me to reveal some very crucial, time tested, and scientifically proven tools and techniques that will empower the lives of those present that day.
My goal at the seminar was to give EVERYTHING I've got. Lock, stock and barrel. No holds barred.
What happened next was amazing. As everyone listened and participated in the live Silva exercises, I could feel the entire room bursting with good vibration. I studied the faces of the delegates, their posture and their reactions, and I knew I had hit a nerve then.
Thankfully, I had a professional cameraman to record every second of it so I can share it with you now.
Why?
Because what I revealed then and have decided to reveal to you NOW is your birthright.
You Have The Right To Know Your Truest Potential And Unravel Your Deepest Strengths So You Can Have It All Or Better!
What I am talking about are life-altering secrets that, together with the Silva Life System, will allow you to rise against your challenges, fulfill your goals, reap profits from your positive attitude, fortify your belief system and empower you to achieve everything you have ever dreamed of…and better!
Imagine being able to:
Vaporize all the bad stress that have been nailing you down
Attract what you want and much more into your living experience
Have a healthy, ever-expanding relationship with wealth
Delete negativity without an afterthought
Optimize your brain power like a light switch
Gain powerful insights of the universe and of the self
Change damaging habits in all aspects of your life
Experience multi-dimensional travel where doors of opportunity open at your arrival
Green Mountain Coffee CEO offers Silva to employees

"By offering the Silva Method to (our) employees we provide an opportunity to experience for themselves the power of the mind… Experiencing the Silva techniques, rather than just hearing people talk about it, is very powerful. It's like the difference between seeing a travelogue about the Grand Canyon and personally standing on the edge of it… Silva demonstrates that there is no limit to what the mind can do."
~ Robert Stiller, President and CEO of Green Mountain Coffee Roasters and Forbes Magazine 2001 Entrepreneur of the Year.
International author Shakti Gawain uses Silva to access intuitive mind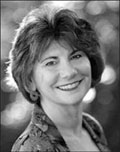 "One of the earliest workshops I took was the Silva Mind Control Course… The most important technique I learned in that course was the basic technique of creative visualization… Our rational mind is like a computer… The intuitive mind, on the other hand, seems to give access to an infinite supply of information. It appears to be able to tap into a deep storehouse of knowledge and wisdom…"
~ Shakti Gawain, author of Creative Visualization and Living in the Light
Manifest Like a Millionaire!
For the first time ever, I will be releasing a power-packed recording of all the mind-blowing techniques I revealed behind the closed doors of the $5,000 Millionaire Mind Intensive Seminar that will help you discover:
The 4 little-known manifestations of success through a simple step-by-step, play-by-play blueprint that guarantees the fulfillment of your immense potential.
Immediate ways to cultivate the ability to modify, create, interpret, discern, and manage all internal living experiences that happen within you.
A 3-step approach to start taking charge of your destiny. In less than 5 minutes, you will start experiencing the universe working in your favor.
The Mirror of the Mind Method – the single most powerful Silva exercise ever developed on the science of projection, guided and taught to you by the founder's daughter herself! This exercise is worth more than the price of this entire video!
The step-by-step Silva technique called 'Fractional Relaxation' to help even the most stubborn minds enter into a deepening meditative state.
How negativity can paralyze your potential with even the slightest thought of it PLUS a trigger method to cancel negativity at the snap of your fingers.
PLUS: How to change the way the universe interacts with you just by changing the way you speak. Master this simple formula and you'll effortlessly attract the things you want, it's like a cosmic vending machine on demand!
BONUS: My personal never-before-revealed secret for enjoying unshakable abundant joy. 3 vital relationships you must have–and nurture–in order to emerge triumphant in this big bad world.
Manifest Like A Millionaire Triple Guarantee
3 distinct guarantees for your total satisfaction and peace of mind.

Guarantee #1: Quality
The sheer quality of every lesson, every technique and every meditation in The Silva Life System will exceed your every expectation. Even the online membership area has been made with the greatest of care.
Guarantee #2: Results
Upon using Manifest Like A Millionaire, you'll notice virtually instant results that will only get better in the coming days, weeks and months. Remember you can also write to us at any time for personal guidance and tips.
Guarantee #3: Impact on Your Life
Manifest Like A Millionaire will empower every aspect of your life, and turn you into a highly capable Silva practitioner.
We stick by our claims. If for any unlikely reason Manifest Like A Millionaire doesn't live up to any of these three promises, just drop us an email. You can opt for FREE personal coaching, or a prompt and courteous refund within 60 days of your date of purchase.
Here's What You Get…
The $5,000 Millionaire Mind Intensive Seminar Video
As you know, T. Harv Eker's seminars are among the most expensive in the world. And for good reason. Delegates pay top dollar because they actually see and experience results.
Life-changing, tangible, undeniable results.
So believe me when I say I'm offering my best foot forward when it comes to this session. My most potent information from my father's chambers—now yours for the taking.
Are you getting excited already?
Silva's Legendary Centering Audio, Personally Redone By Me. There's been no less than a million testimonials that attest to the effectiveness of the time-tested Centering Audio. If not, you better come abroad the bandwagon and start get astounded by the miraculous effects it has on your inner peace and well being.
Better still, this is specially redone so that I will personally coach you into my father's most intimate tweaks and tricks to maximize your experience of the exercise.
The Amazing Mirror of the Mind Track. No Silva technique has gotten more buzz (and even press coverage) than the mirror of the mind.
Why?
It's because its a visualization technique that has been proven to work for the modern lifestyle.
Need a new house? Want to beat the recession? Desire to experience good health?
Use this one 20 minute exercise and not only do you stand the possibility of making back your investment in record time, but the life of your dreams that's been eluding you is now not just a possibility, but a reality,
Just click on the "ADD TO CART" button below
&

add Manifest Like A Millionaire to your purchase for only $57.